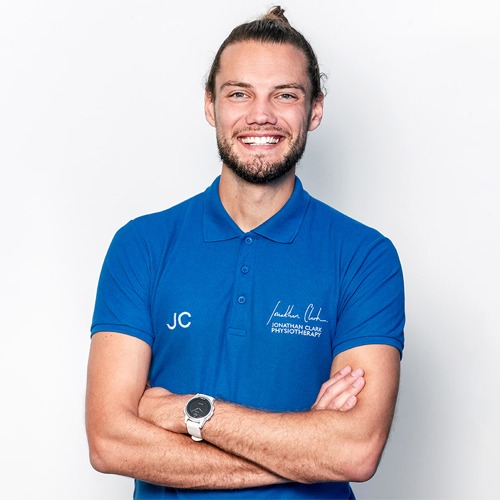 Jonathan is the Director of Jonathan Clark Physiotherapy.
His purpose in life is to help people, inspire people, and to make a positive impact in the lives of others.
His business is one of the many ways in which he fulfils this purpose.
With a team of 24 staff, operating across 3 clinic locations, Jonathan is very proud that, as a team, we have now helped 15,000 people to get back to doing what they love to do, free from pain, or injury.
In his spare time, Jonathan likes to go trail running, compete in ultra marathons, and practice yoga.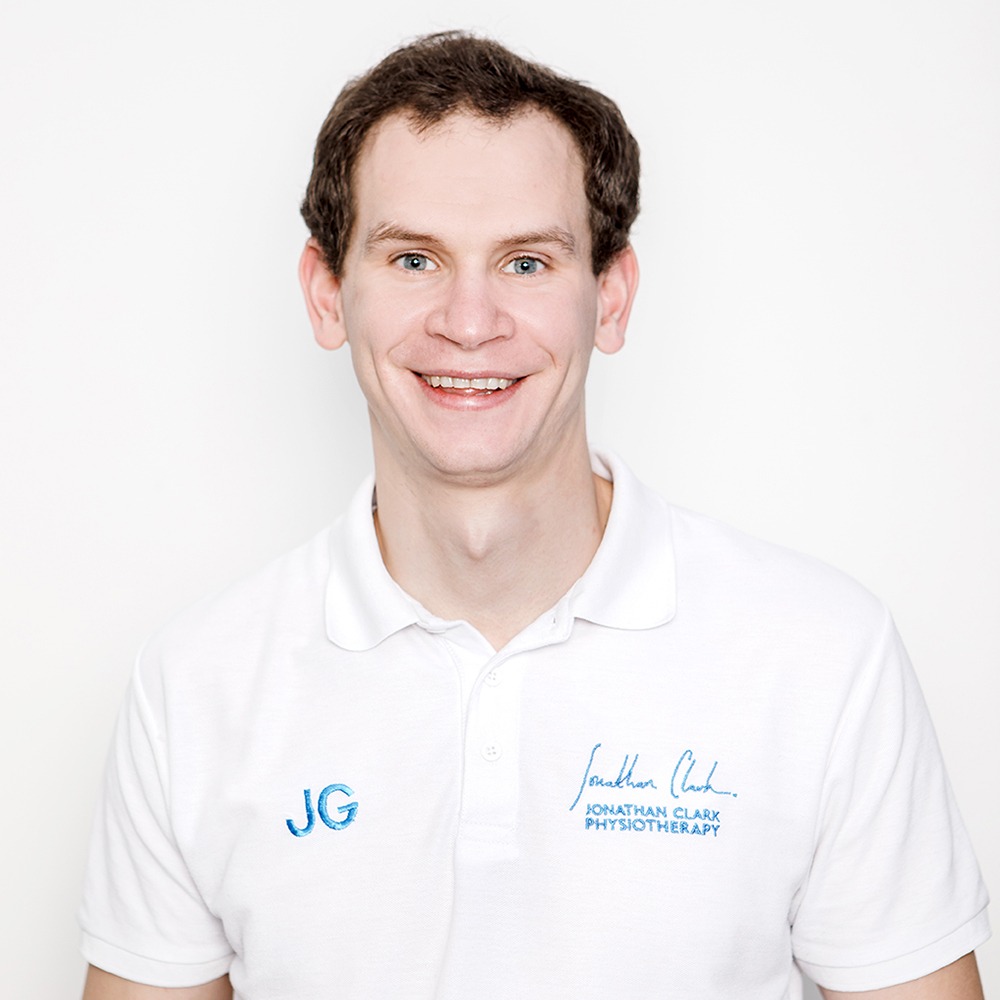 Jonny has seven years of experience working in musculoskeletal rehabilitation. Since graduating from St Marys University in 2014 with a BSc in Sports Rehabilitation, he has worked in various sports, ranging from grassroots to international levels. Jonny has three years of experience working as a civilian exercise rehabilitation instructor for the military. During this time, he worked across all three services in both primary and regional rehabilitation settings gaining extensive experience in treating MSK injuries occurring from highly varied incidents. Since graduating with a degree in Physiotherapy from the University of Southampton in 2020, he has worked for Jonathan Clark Physiotherapy.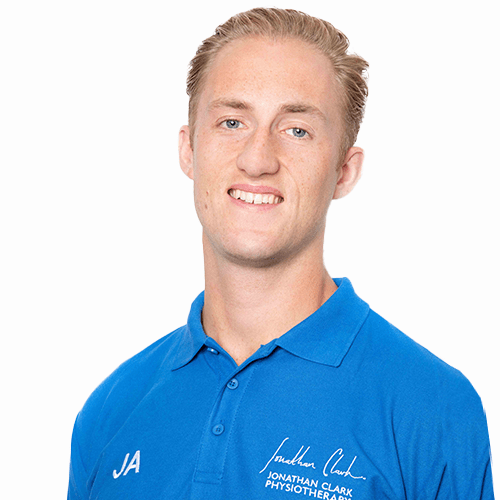 Jordan has recently graduated from the University of Southampton with a BSc (1st Class Honours) in Physiotherapy. Prior to this, he has 8 years experience working as a personal trainer; helping clients to achieve their goals and rehabilitate from injuries and surgeries, alongside physiotherapists in leading gyms.
Jordan is so proud and excited to now be a qualified physiotherapist, with the knowledge and skills to help people return to their daily activities, sports and fulfil their potential. He really enjoys getting to know his clients and believes in shared decision making from a holistic approach, to achieve long term resolution. He has a a passion for learning and is always searching for the latest evidence to inform his practice and ensure the highest quality of care.  
In his spare time, Jordan is usually on some kind of two wheeled adventure from racing to touring or maintaining them in the garage. He also enjoys the van life, travelling, camping and exploring new places and culture. He's always had a passion for health and fitness and has completed trail marathons, enjoys weightlifting and will give any sport a go!
LEAD SPORTS MASSAGE THERAPIST
Ricky is our Lead Sports Massage therapist and has been with the company from the near beginning.
Since graduating from Solent University in 2004, Ricky has gathered a wealth of knowledge and understanding about the body and the musculoskeletal system. He also works as a self-employed Personal Trainer / Fitness Instructor.
In 2012, Ricky studied at the London School of Sports Massage and graduated with an ISRM / BTEC (Level 5) Professional Diploma in Clinical Sport & Remedial Massage Therapy, allowing him to work to the highest level within the industry.
Ricky has had a passion for sport and the body since his youth when he swam competitively for his county and went on to be selected to join the National swimming squad. He has used his knowledge and experience to advise others in the field of sport and fitness, including health & nutrition. Through his experience and training, Ricky has learnt about the importance of soft tissue therapies for rehabilitation and performance enhancement in competitive and recreational sports.
Ricky has developed an array of skills and techniques to effectively treat and have a positive outcome to a wide range of patients, from elite athletes with sporting injuries to people from all walks of life with postural imbalances and soft tissue injuries. Ricky is highly professional and the quality and care he provides ensures the patients are as comfortable as possible while promoting quick and effective recovery to any injury scenario.
In his spare time, Ricky enjoys keeping fit and healthy, he always makes time for family and friends and gets a great deal of pleasure in entertaining people. He has travelled to many beautiful countries, dived with sharks, sky dived, bungee jump and worked on a ski season. He has currently taken up surfing and Wakeboarding.
Ricky has an active lifestyle and promotes a healthy, positive and fun world. His main purpose in life is to help others, mentally, emotionally and physically.
WE CAN ASSESS YOUR INDIVIDUAL NEEDS AND GET YOU BACK ON THE ROAD TO RECOVERY