Jonathan Clark Physiotherapy was established in 2014 with the vision to help people suffering from pain and injury.
Our team of experts have a track record of diagnosing and fixing any injury walking through the door.
Time and time again, this has led to thousands of happy customers returning to living the pain free lifestyles they love.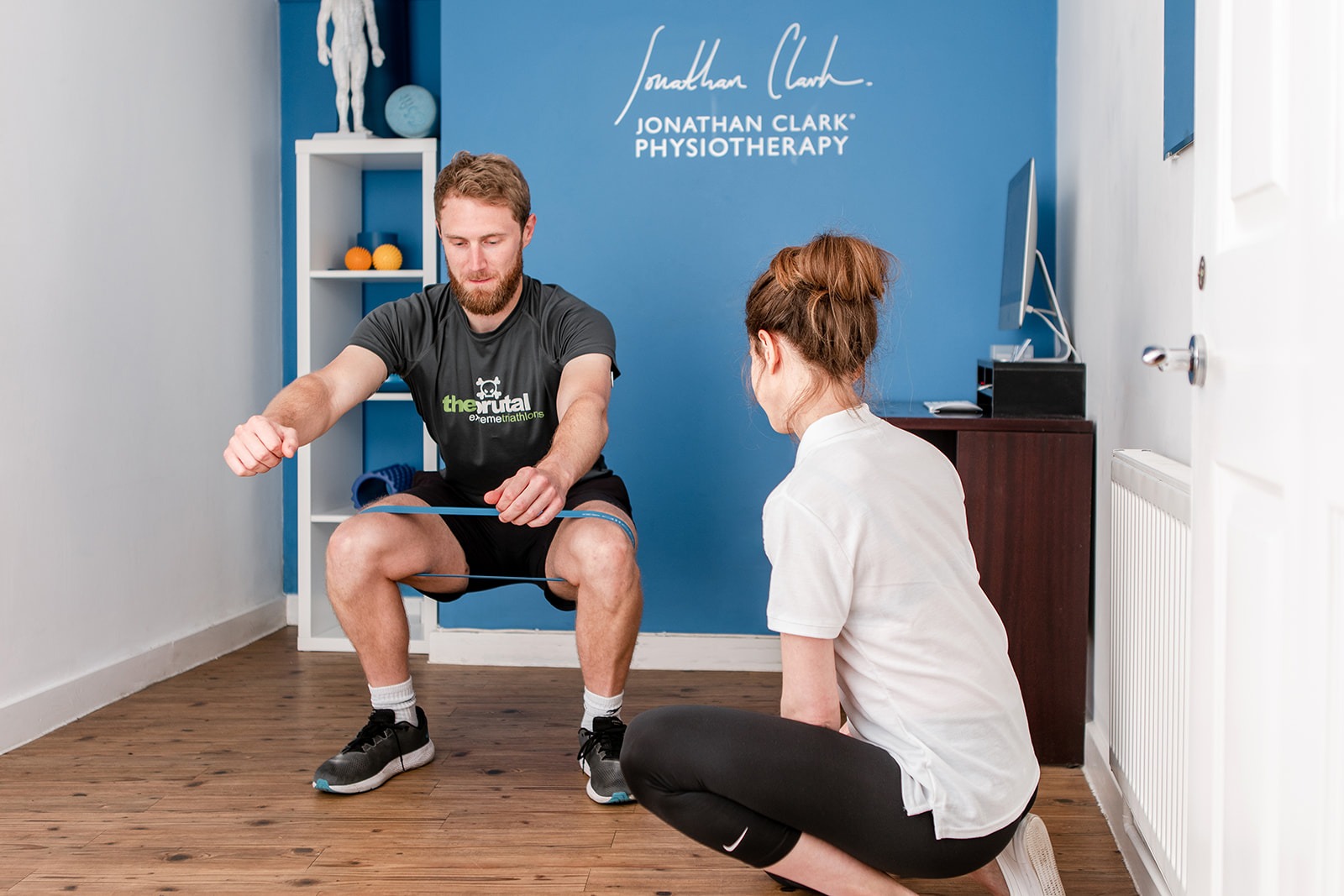 Shockwave Therapy is a scientifically proven way to speed up your recovery from injury. It is used for the treatment of a wide range of conditions, including plantar fasciitis, achilles tendinopathy, shin splints, patella tendinopathy, gluteal tendinopathy, trochanteric bursitis, hamstring tendinopathy, tennis elbow, golfer's elbow, rotator cuff tendinopathy, ligament sprains and muscular strains.
Our Free Injury Clinic is exclusive to clients presenting with neck, shoulder, lower back or knee pain. It is a free 15-minute assessment with one of our experts, to diagnose your injury and discuss the best treatment plan for you.
"I've just been for an initial consultation with Jonathan and I was very impressed. I was not sure what to expect but he made me feel very much at ease and the diagnosis and treatment plan were explained in a thoughtful and easy-to-understand way. I highly recommend him and his team! Thank you."
– Martin McKenzie
AMY BENNETT
PHYSIOTHERAPIST
JENNIFER COOMBES
CLINICAL LEAD
NICK TURNER
SENIOR PHYSIOTHERAPIST
LOIS DOLMAN
PHYSIOTHERAPIST
LUCY FRASER
PHYSIOTHERAPIST
ANNA THOMSON
SPORTS & EXERCISE THERAPIST
RARES BRADEANU
SPORTS & EXERCISE THERAPIST
TARA-JAYNE HEWITT
SPORTS & EXERCISE THERAPIST
RICKY ATTFIELD
LEAD SPORTS & REMEDIAL MASSAGE THERAPIST
CHRIS HUGHES
SPORTS & REMEDIAL MASSAGE THERAPIST
CARLIE MANLEY
OFFICE MANAGER
WE CAN ASSESS YOUR INDIVIDUAL NEEDS AND GET YOU BACK ON THE ROAD TO RECOVERY