What should you expect from our free injury clinic? This is a 15-minute free initial consultation with one of our highly trained clinicians, who will undertake a brif physical assessment to determine whether or not we can help you. This is exclusive to clients presenting with pain in the following areas: –
Knee

Shoulder

Lower back

Neck
From here, a diagnosis will be made, a set of simple exercises will be provided, a relevant treatment plan will be discussed, and you will receive an explanation on how to continue.
If further advice or treatment is required, then an appointment will be made for a more detailed consultation, where one of our skilled clinicians will conduct a more thorough physical assessment and implement a comprehensive treatment plan comprising home exercises, hands on treatment and advice.
If the set of simple exercises you're provided with at the free consultation improves your problem, without the need for further advice or treatment, then the clinician will call you to check on your progress. 
This process is designed to minimise the amount of treatment you will require and provide you with the tools to self-manage your problem where possible.
Founder & Clinical Director
Kenneth Koyama
Jonathan Glenny
Lead Sports & Remedial Massage Therapist
Sports & Remedial Massage Therapist
Sports & Remedial Massage Therapist
Victoria Lawton
Molly Lever
Solent Hotel and Spa -
Located within the Solent Hotel and Spa, our Whiteley Clinic was established by Jonathan in 2019.
There is free parking at The Solent Hotel and Spa.

@SolentHotel #SolentHotelFareham #Whiteley #Fareham #Physiotherapy #clinic #hearforyou #hampshire https://t.co/JqOMYKqAt2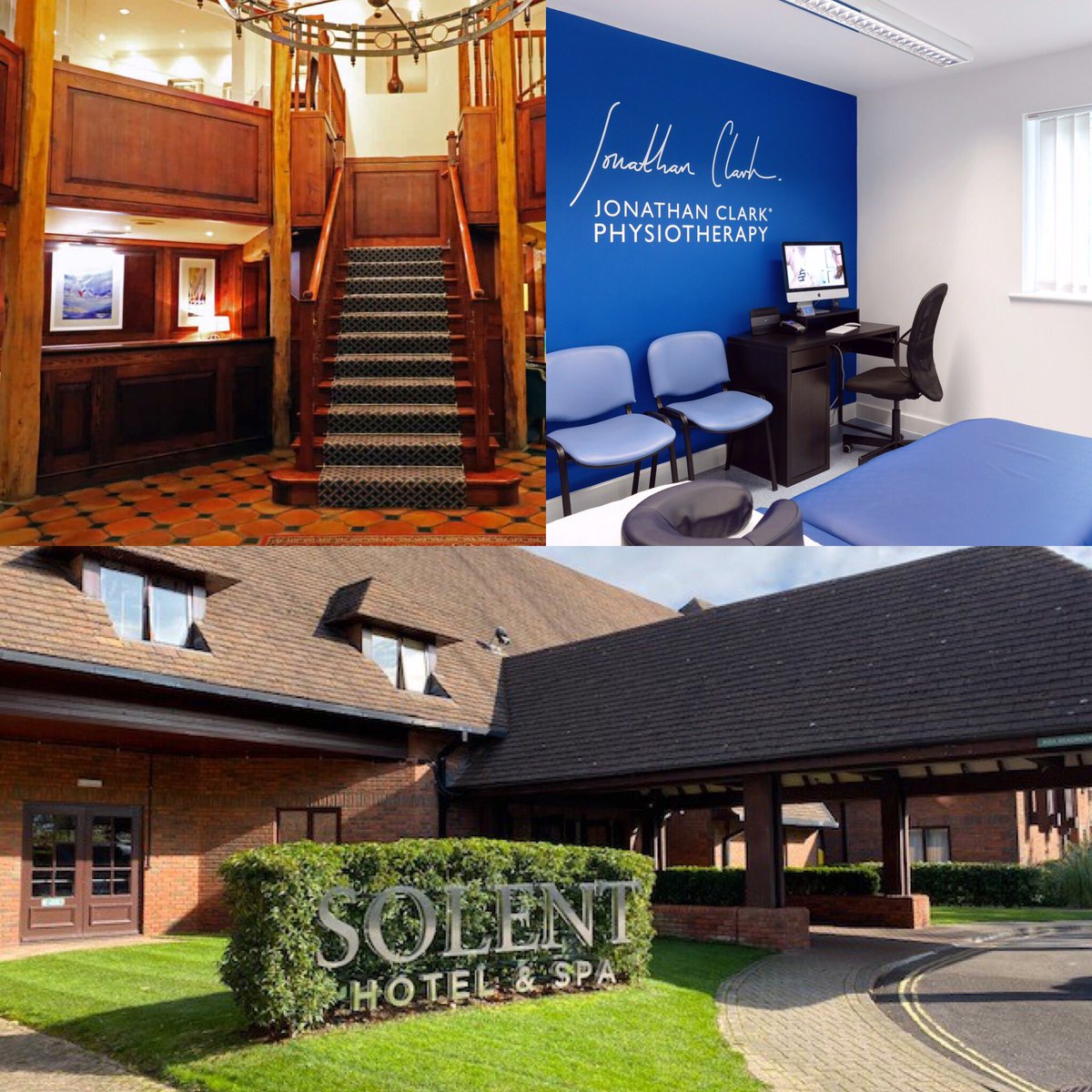 Healing Timescales Ever wondered how long your injury will take to heal? Based on the current science, research and our experience at Jonathan Clark Physiotherapy, below lists how long 20 of the typical injuries that we see take to heal with a comprehensive...
read more
If you have any questions for us, please get in touch using the email contact form below.
Alternatively, feel free to give us a call on 02381 300260 or write to us at Jonathan Clark Physiotherapy, 19 Oxford Street, Southampton, SO14 3DJ
19 OXFORD ST
JUBILEE SPORTS CENTRE
THE WHITELEY SURGERY